BAR & RESTAURANT
INTERIOR DESIGN
CREATE A LASTING IMPRESSION with Professional HOSPITALITY Design.
We will work with you to create a venue that is a destination for your clientele. Developing something that is fresh and exciting in the market.
Our Interior Designers are problem solvers. Our first role is to gain a clear understanding of your brand and target market and what is important to them. This will allow us to develop a design concept for your venue that is unique to you. Offering a full range of services and with expertise in this field, we will take your project to the next level.
You will work with a dynamic team of designers, dedicated to making your project a success. Working together we will provide detailed technical drawings, plans and build your design in a 3D model to visualise the outcome. Through our trusted network of suppliers and experience, we will design and deliver a successful project from start to finish, that will make your business stand out from the crowd.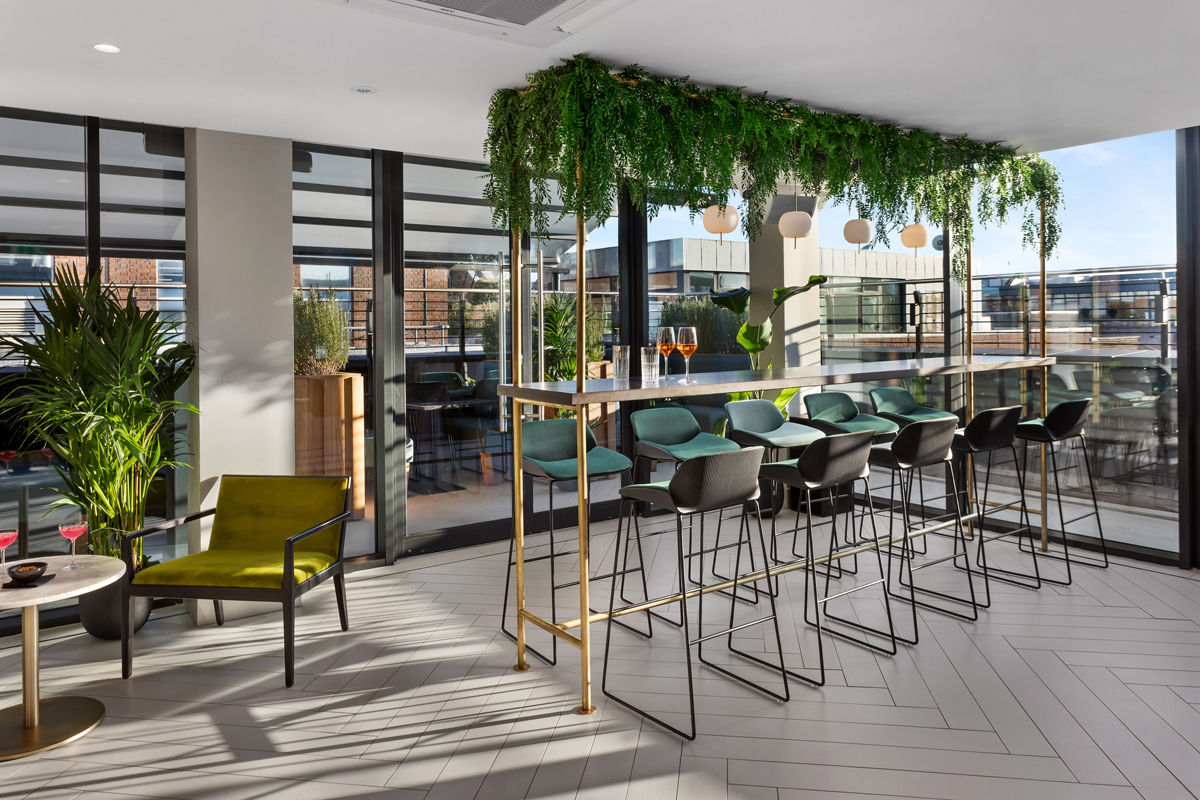 At Think Contemporary we specialise in hospitality design and we love how it can positively impact businesses and their clientele. Creating a well designed space will bring huge benefits to your business, ensuring you are staying on trend and creating a destination brand.
Below we have outlined a few benefits;
Enhance customer experience and increase the appeal of the venue

Attract new customers and create a buzz

Improves overall functionality of the space and benefits operations and profitability
Working with Think Contemporary, you are partnering with a company who has over 30 years experience in the industry and a wealth of knowledge in the design sector. 
SPATIAL PLANNING & DESIGN
We work closely with our clients during the brief development in order to gain a full understanding of the requirements. Carrying through this knowledge and liaising with the full design time, we will implement the interior spatial planning of the space, ensuring all aspects of the design are fully complient with current building regulations
DESIGN DEVELOPMENT
On approval of the concept design, we will produce a full tender pack, detailing all aspects of the design. Liaising with the full design team, this will enable the project managment team to acquire accurate pricing and appoint a contractor. This will then allow us to coordinate the design with all consultants in the design team and implement a full construction set of drawings ready for handover.
PROJECT COORDINATION
Planning and designing the interior of a space to incorporate all requirements and ensuring the design is compliant with all current building regulations.
Concept Development
Leading on from the approved plan, we will develop the space, detailing all aspects of the design and sourcing all furniture, fixtures and fittings. We will then build a 3D model to showcase the design, allowing you to explore all aspects of the design. CGI's will be developed for key areas of the space, bringing to life the proposed finish design.
PROJECT COORDINATION
Working alongside the full design team for the duration of the onsite works, we will attend all site meetings and liaise with the contractor and subcontractors on all aspects of the interior fit out. We are committed to ensuring the highest level of standards on all aspects of the fit out and will strive to ensure that this is achieved on all projects.
3D VISUALISATION
We create 3D visualisation for our projects which allows our clients to see in detail the completed design for each space.
Book A call now
Find a time that suits you best to chat to one of our designers about your project. No obligation! 
We believe that great design really enhances how people use and experience a space and this is never truer than in the hospitality industry. We strive to create unique spaces that will allow you to stand out from the crowd and become a destination space. Understanding the importance of social media and its reach, we will create a space that is instagram worthy which in turn will increase clientele and your bottom line.
"Active Tribe worked with Think Contemporary for the renovation of our leisure centre and we couldn't be happier with the service provided. Joanne and her team delivered a friendly and professional service, with innovative ideas and excellent project management. They created a modern interior design to our centre that has allowed us to appeal to a wider audience. They are the leading interior designers Ireland has. We would happily recommend them."
Cameron Wallace
managing director, active tribe
We're ready to talk to you about your residential or commerical project. Get in touch to see if we're a good fit .